Cams and Cam-Followers
Please do tutorials 1,2,3,5 before these tutorials.
---
In machines, in general terms, the motion of a Cam imparts a motion to a Cam-Follower.
Usually, the cam and cam-follower move. The cam usually has a simple motion and the cam-follower a more complex motion. It is also possible that the cam or the cam-follower is stationary., or the both have complex motions.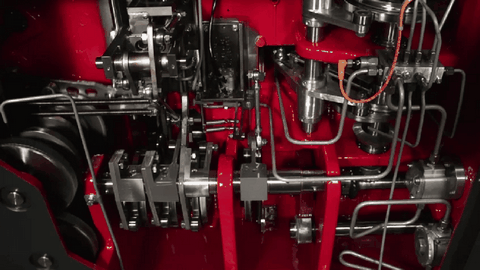 Example of cams in a protected enclosure with forced oil feed, typical of a packaging machine.
---
Objective of these Tutorials:
•To learn how to do Add 2D-Cam.
•Add different cam types.
•To improve your modeling skills.
---